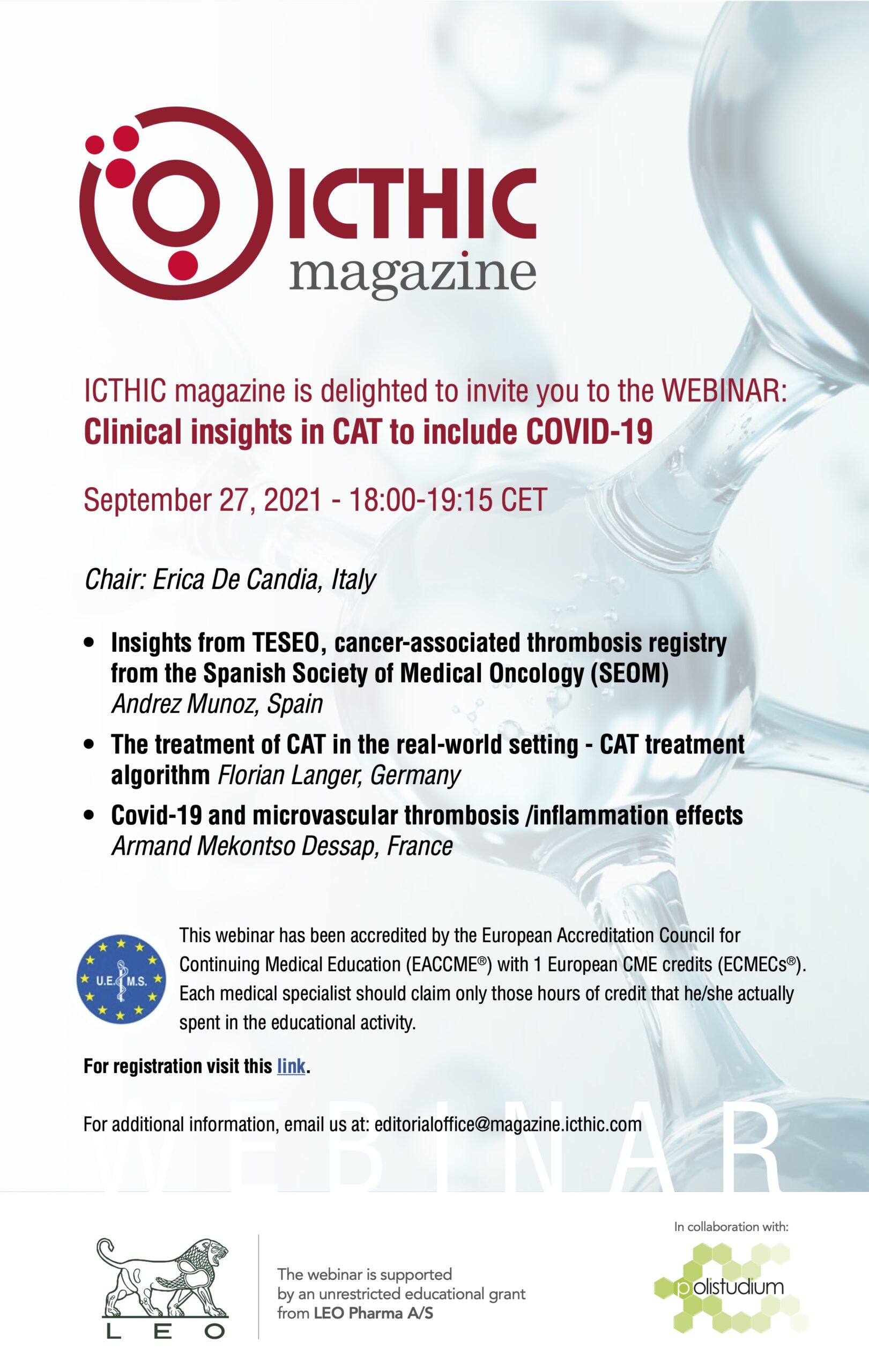 In this webinar, our speakers Prof. Andréz Munoz, Prof. Florian Langer, and Dr. Vincent Labbé talked about clinical insights in cancer-associated thrombosis in the COVID-19 era.
They discussed:
• Insights from TESEO, cancer-associated thrombosis registry from the Spanish Society of Medical Oncology (SEOM)
• The treatment of CAT in the real-world setting: CAT treatment algorithm
• COVID-19 and microvascular thrombosis/inflammation effects
Prof. Erica De Candia chaired this event.
The recording and slides are available for our community members. Register to our community to access them.
---
Other webinars