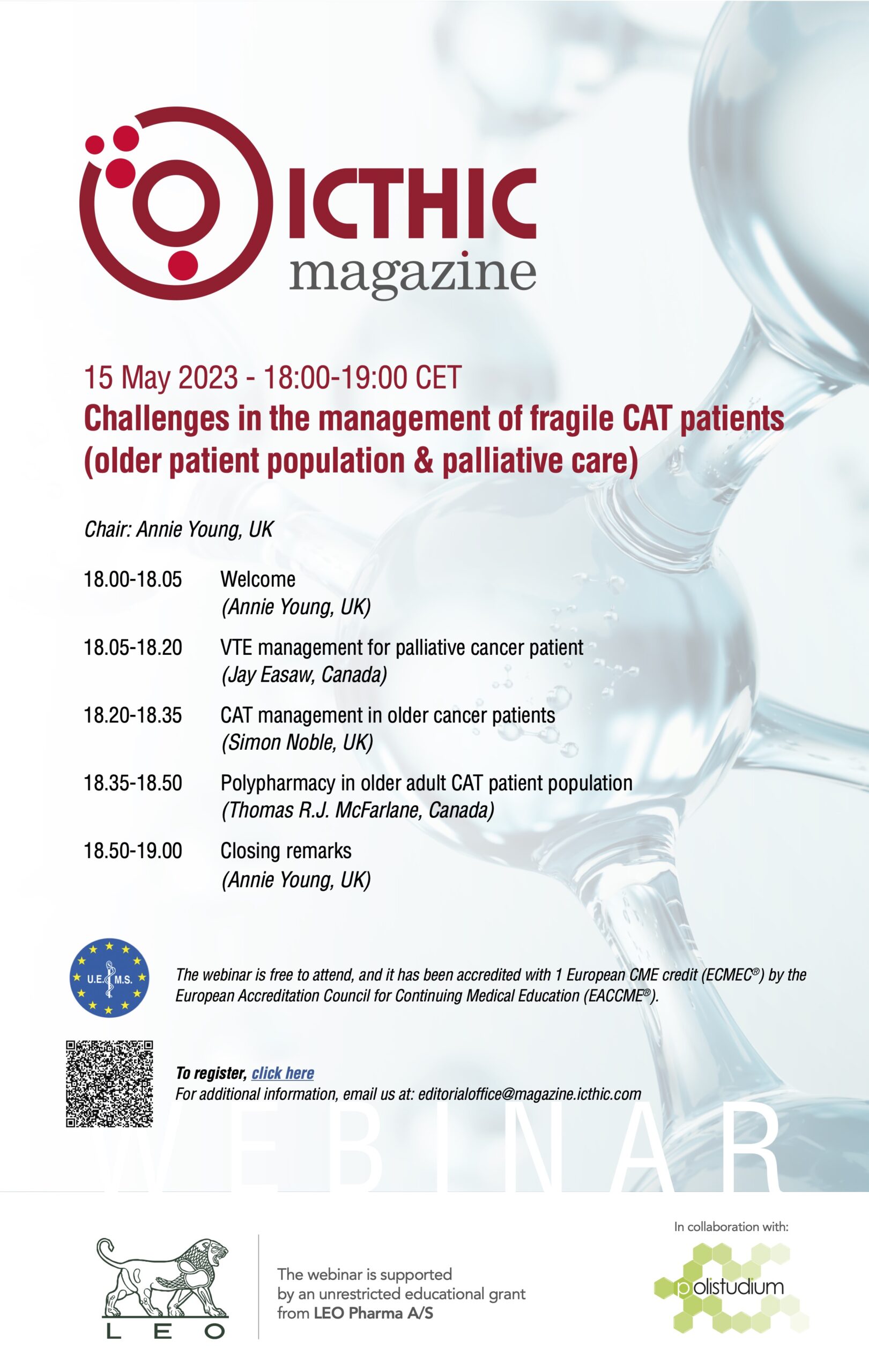 Our speakers, Jay Easaw, Thomas R.J. McFarlane, and Simon Noble shared some updates on the management of fragile CAT patients, focusing on older patients and palliative care patients.
They talked about:
VTE management for palliative cancer patient
CAT management in older cancer patients
Polypharmacy in older adult CAT patient population
Annie Young chaired this event
If you have missed our webinar or want to re-watch it, here are the event recording and our speakers' slides. Enjoy!
ICTHIC Webinar recording:
Jay Easaw's presentation: "VTE management for palliative cancer patient"
Simon Noble's presentation: "CAT management in older cancer patients"
Thomas R.J. McFarlane's presentation: "Polypharmacy in older adult CAT patient population"
---
Other webinars