EHA-SWG Scientific Meeting
"The Blood and the Child – New Insights in Pediatric Benign Hematology"
April 7-9, 2022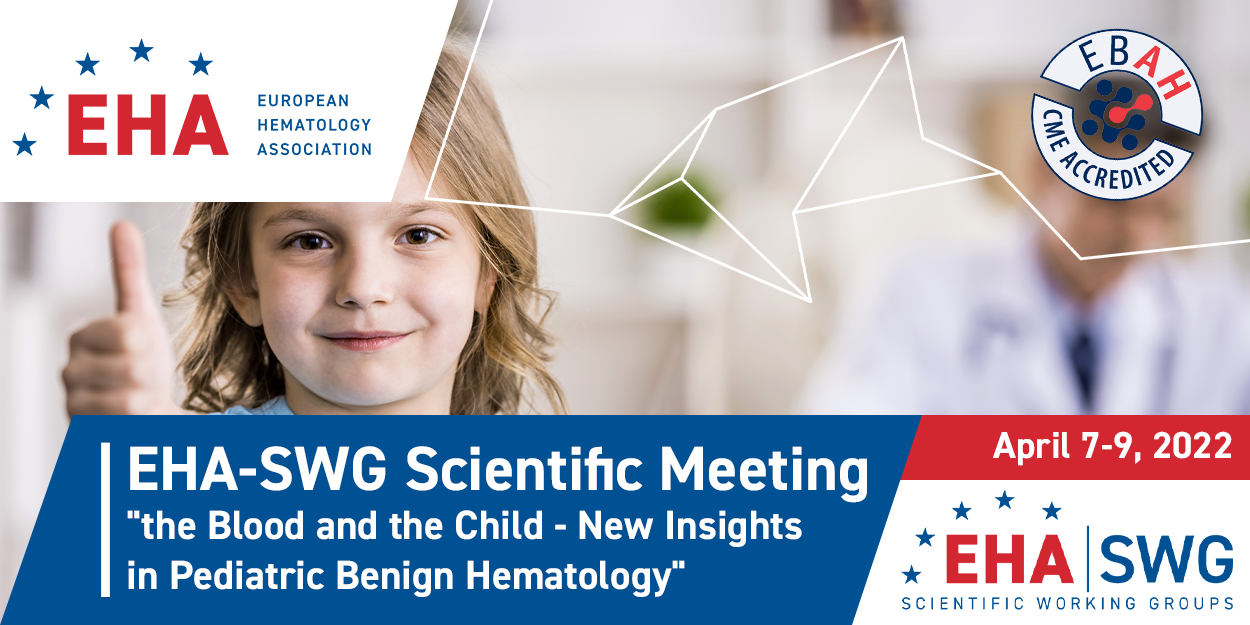 You can now register for the meeting in Rome, and take the unique opportunity to meet and network in-person with the meeting chairs, faculty members, and your hematology peers. To view all registration benefits, please visit the meeting page.
The early bird fee is available until February 28, 2022 (23:59 CET) and offers a higher chance of securing a physical seat at the meeting.
By participating in the meeting, you have the opportunity to submit an abstract or clinical case, and, if accepted, discuss it with a panel of international faculty and peers.
Take the opportunity to learn from five different EHA Scientific Working Group representatives who will lead this comprehensive scientific meeting. Join the chairs and a selection of experts from the field, and expand your knowledge on the diagnosis and treatment of important disorders in pediatric benign hematology.
Co-Chairs of the meeting:
A Iolascon, C Dufour, C Balduini, A Falanga, D Prati
To learn more about the Co-Chairs click here.
Benign hematology consultations constitute a sizable proportion of the evaluation requests in traditional hematology and oncology practices. There is a need for physicians and pediatricians with specialized training, experience, interest, and expertise in assessing and treating patients with these disorders. The EHA-SWG Scientific Meeting "the Blood and the Child – New Insights in Pediatric Benign Hematology" was created to improve the quality of the care provided to these patients.
During this three-day meeting, participants will focus on red blood cells and their diseases, iron metabolism defects, granulocyte and constitutional failure syndromes, thrombocytopenias and platelet function disorders, bleeding and thrombosis and transfusion medicine.
In addition, the program will cover the following topics:
Bone marrow failures syndromes,
Hemopoietic stem cell transplantation,
Consultative pediatric hematology,
Red cell disorders,
Gene therapy and gene editing,
Bleeding and coagulation disorders.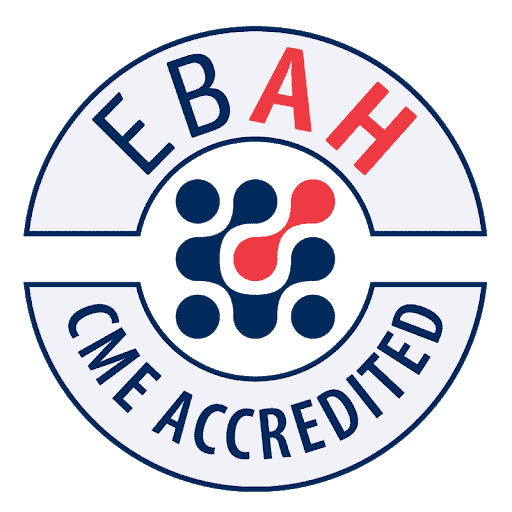 The meeting is accredited by the European Board for Accreditation in Hematology (EBAH). Participants of this meeting are eligible to receive one Continuing Medical Education (CME) credit for every hour of accredited activity.