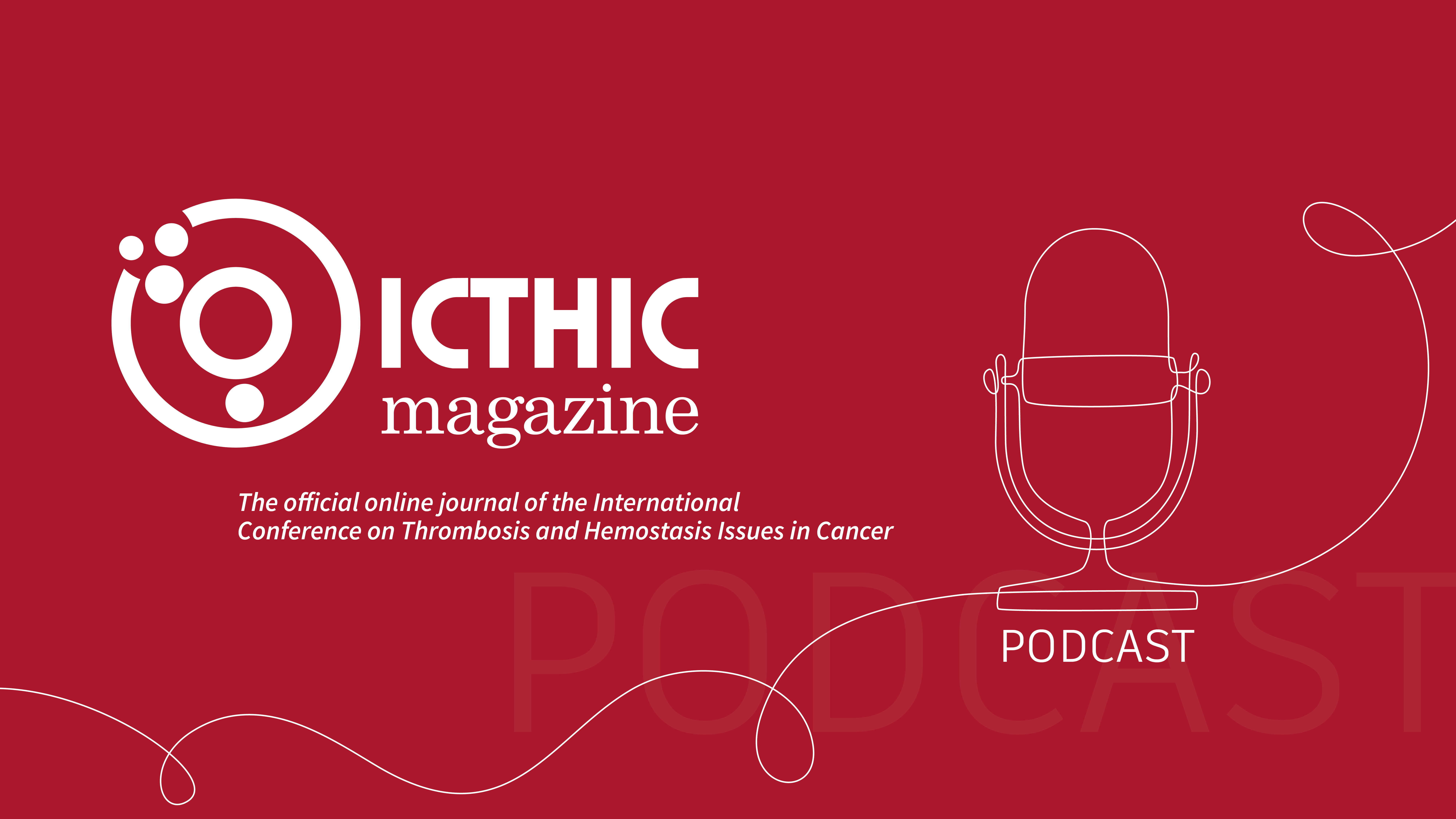 A new session is out: the PODCAST session
We will collect the most recent updates directly from the Expert voices. In each episode, an Expert will share new insights on a specific topic.
Every other month a new episode. Check them out:
Cliona Kirwan talks about thrombosis and coagulation management in breast cancer.
Alok Khorana talks about his experience with the Cleveland cancer-associated thrombosis clinic.