To subscribe follow this link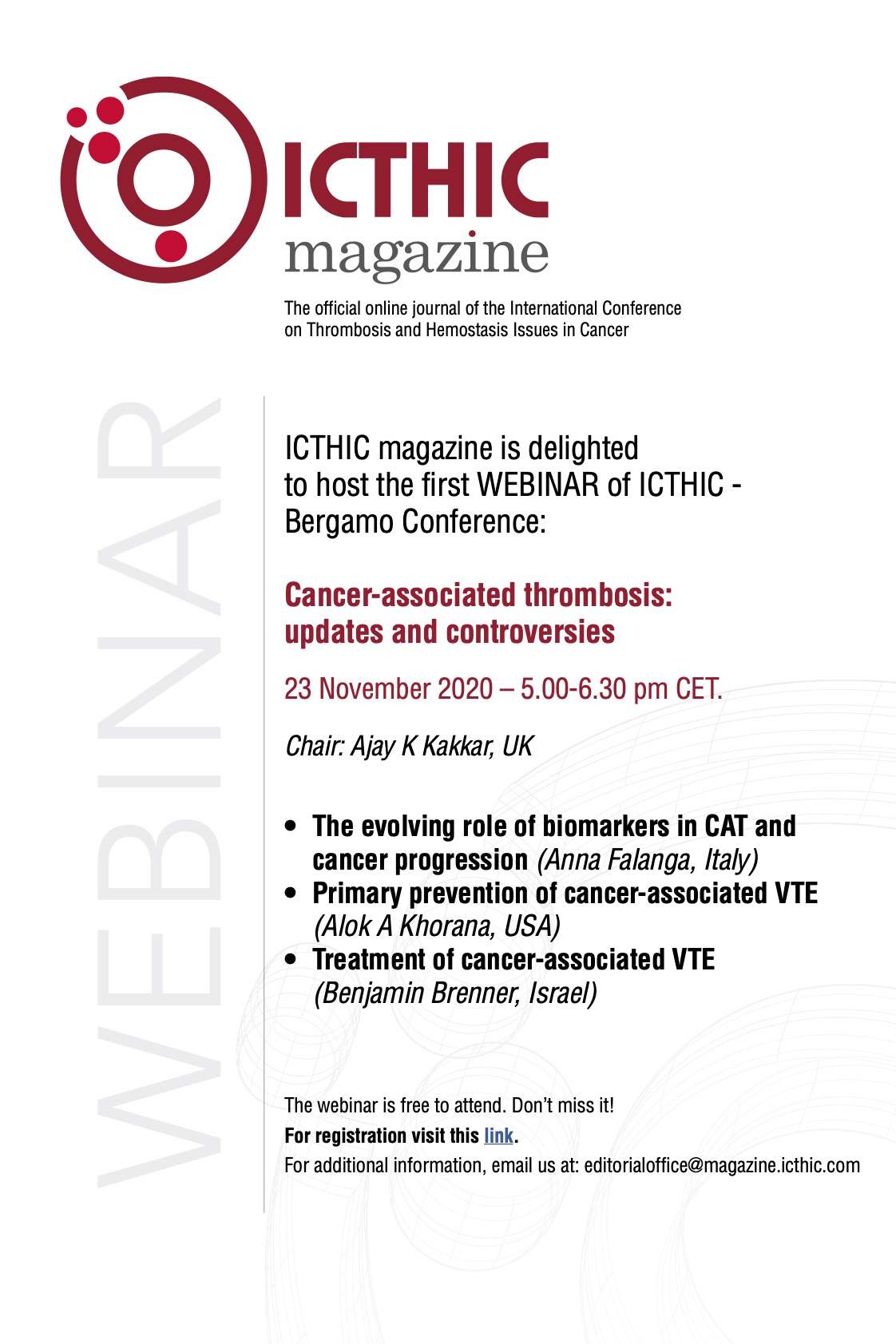 In this webinar, you will learn about the recent updates on cancer-associated thrombosis diagnosis, prevention, and treatment.
Our speakers will be three leading experts:
Prof. Anna Falanga, Prof. Alok  A Khorana, and Prof. Benjamin Brenner.
They will discuss:
The role of biomarkers in CAT and cancer progression.
Prevention of Cancer-Associated Thrombosis
Treatment of Cancer-Associated VTE
The Chair of this event will be Prof. Ajay K Kakkar (UK).
You will have the opportunity to be up to date with the most recent CAT research and discuss venous thromboembolism with the CAT community.
Don't wait, join the event, subscribe now
For our previous webinars, follow this link
---